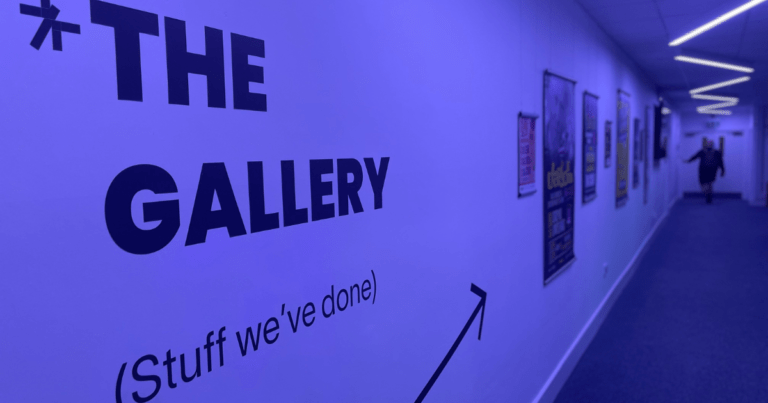 The Shipley Creative brand and offices have been refreshed for 2022, with clean, crisp lines and a contemporary style. Their logo is not the only thing to have changed, as their HQ now offers a modern design studio, fresh offices and meeting rooms, with 'hot desk' type facilities for visiting clients to use too.
Shipley Creative was founded in 2006, located in a small office at a bingo club in northwest England and existed solely to service the creative and production needs of other business units within the wider company. Gradually, their services were offered to other businesses in the bingo sector, before expanding their client base, and capacity, to its current level, which sees the team offering graphic design, direct mail, production, print, finishing, despatch, and Install to not only bingo clubs, but also high street arcades, casinos, online gaming, restaurants, sports stadia, schools and local councils.
Anthony Halliwell, General Manager, explains, "Having extended into a once derelict part of our current building we thought this would be a great opportunity to also showcase our design skills.
"The new Shipley Creative brandmark is designed to encompass the service that we provide at Shipley Creative. The Print/Production element of our service is represented by crop mark symbols. (Top left & bottom right) The crop marks sandwich a slash symbol. The slash symbol represents the creative element of the Shipley Creative service. It symbolises the work that we create that ends up placed between crop marks when handed over to production." said Paul Lowcock, Graphic Designer
"We found that many of our customers need to grab an hour here and there to catch up on emails and calls whilst on the road. So instead of squeezing them into a corner out of the way, we've given them their own space" said Anthony, "And our gallery showcases some of our design team's best work, which is always changing due to the volume of ongoing design projects."
Upon arrival at Shipley Creative, you are now greeted by a series of "WoW Walls", as you ascend, you learn more about the company, its history and how they have grown to where they are today. The 'hot-desk' facility for clients includes complimentary tea, coffee, and super-fast Wi-Fi.
The direct mail and design teams are now located in a bright open space with inspiration on hand via graphic design blog screens and journals. All wall graphics, window frostings, tray signs, wallpaper, and acrylic signs were produced and installed by the Shipley Creative in-house team and to add extra capacity a new Versant Xerox 1400 Print Engine has been installed, helping to make the speedy seven days a week service faster than ever.