Welcome to Shipley Creative, a leading provider of super-fast design, print, and direct mail services trusted by businesses across the UK. We have been in the industry for over a decade and have built a reputation for delivering high-quality products and services to our clients, on time and on budget.
Our team of experts are dedicated to providing you with the best solutions to meet your business needs. We specialise in digital print, mailing services, web-to-print technology, and more. Our state-of-the-art equipment and technology allow us to offer our clients a wide range of products and services, from posters, flyers, and banners to direct mail, branded merchandise, and more.
If you're looking for a reliable and efficient partner for your business printing and mailing needs, look no further than Shipley Creative. Contact us today to learn more about our products and services and how we can help you take your business to the next level.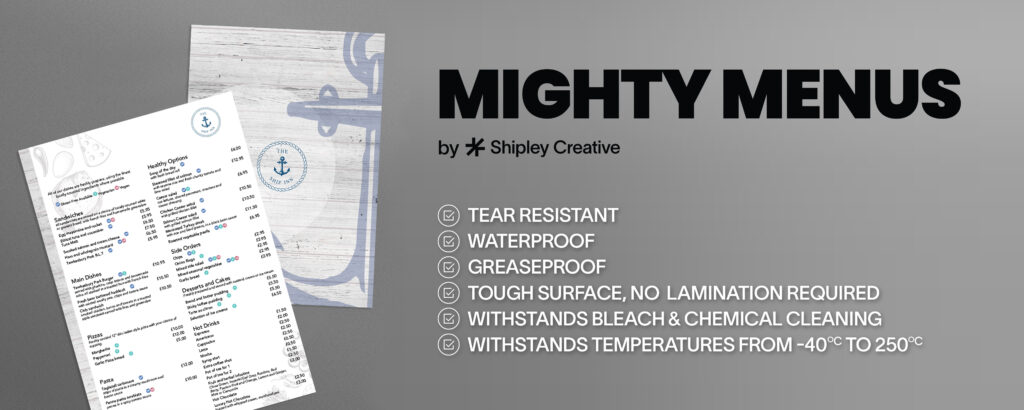 In the fast-paced world of restaurants and bars, menu durability and hygiene are paramount. Gone are the days of tatty, dirty menus that reflect poorly on your establishment. Shipley Creative presents Mighty Menus, a revolutionary solution that combines durability, functionality, and aesthetic appeal.