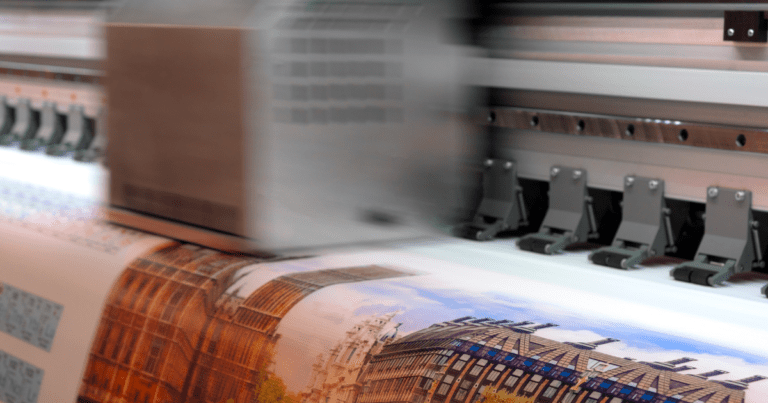 Digital printing is a process that uses digital technology to print images, text, and other designs onto a variety of materials. At Shipley Creative, we offer digital printing services that provide a range of benefits for our clients. One of the main advantages of digital printing is its ability to handle variable print data, allowing for highly customized and targeted print materials.
One of the key benefits of digital printing is the ability to handle variable print data. This means that each printed piece can be personalized with different information, such as names, addresses, or special offers. This level of customization is particularly useful for direct mail campaigns, where the recipient's name and address can be easily printed on each piece. It also enables targeted marketing campaigns, which is a cost-effective way to reach specific audiences.
Another advantage of digital printing is that it allows for large format printing, such as banners, billboards, and posters. These large format prints can be used for a variety of purposes, including trade show displays, point-of-sale promotions, and outdoor advertising. With digital printing, it is possible to create high-quality, large-scale graphics that are sure to grab attention.
Additionally, digital printing is ideal for short print runs, which is a cost-effective solution for businesses that need a small number of printed materials. This is because digital printing eliminates the need for plate creation, which is a costly and time-consuming process in traditional printing methods.
Finally, digital printing offers super-fast turnaround times. We at Shipley Creative use state-of-the-art digital printing technology that can produce high-quality prints quickly and efficiently. This means that our clients can receive their printed materials in a timely manner, which is especially important for businesses that need to respond quickly to changing market conditions or unexpected opportunities.
Overall, digital printing at Shipley Creative provides a range of benefits for businesses looking for a cost-effective, efficient, and high-quality printing solution. With the ability to handle variable print data, produce large format prints, short print runs and super-fast turnaround, digital printing is an ideal solution for businesses of all sizes.