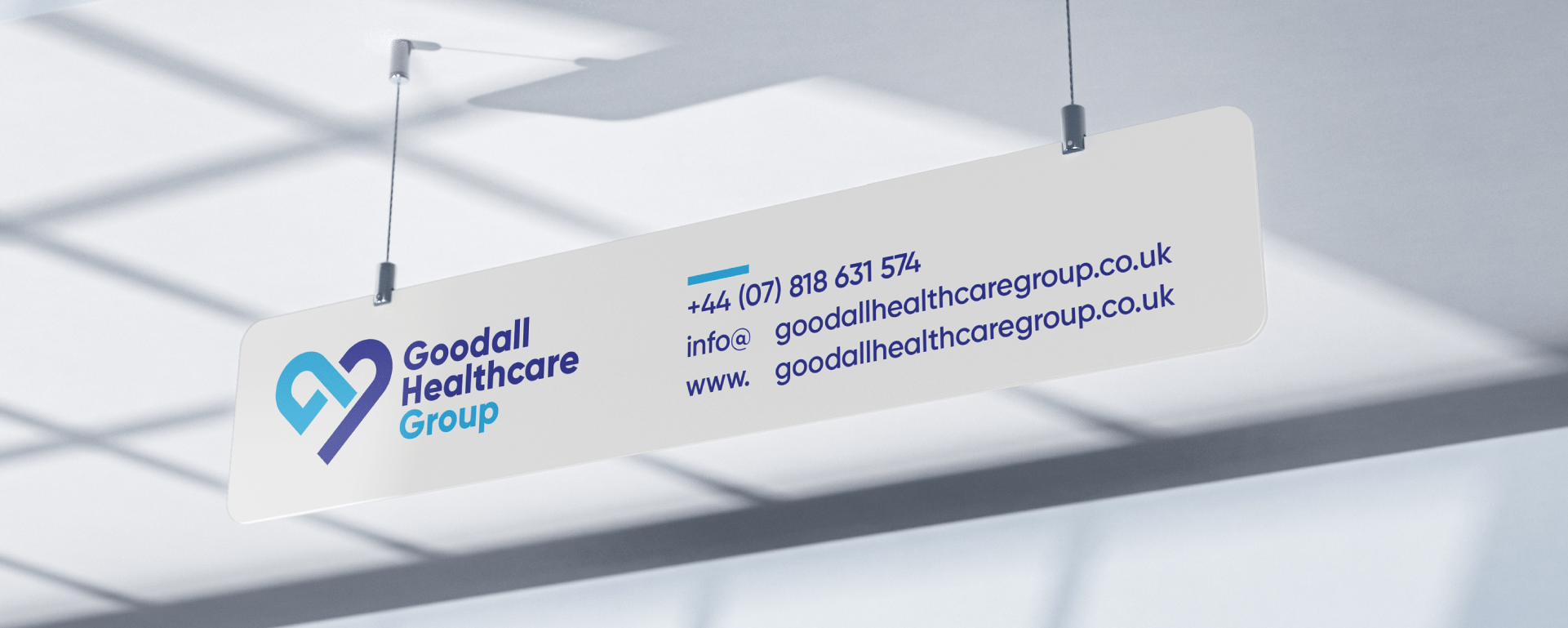 Goodall Healthcare Group (GHG) is a multidisciplinary healthcare organization based in the North of England. Recently, they opened their latest clinic at a local indoor sports venue, Bolton Arena. Partners, Richard, and Jane recognized the importance of having a strong visual identity to support the expansive range of services that GHG offers to their clients. They enlisted the help of Shipley Creative, a design agency, to produce a bespoke visual identity that would effectively communicate the breadth of services offered by the organization.
The new visual identity, created by Shipley Creative, effectively communicates the services that GHG offers to their clients. The new logo, typography, and colour scheme all work together to convey the professionalism and expertise of the organization. The new design also reflects the forward-thinking approach of GHG and its commitment to providing top-notch healthcare services to its patients.
The design team at Shipley Creative worked closely with GHG to understand their unique needs and goals. They conducted research to understand the target audience and develop a visual identity that would resonate with them. The result is a visual identity that effectively communicates the expansive range of services offered by GHG.
The new visual identity has been well received by the clients of GHG, who appreciate the professionalism and expertise that it conveys. The new design has also helped to attract new clients to the organization, who are drawn in by the clear and compelling message that the visual identity conveys.